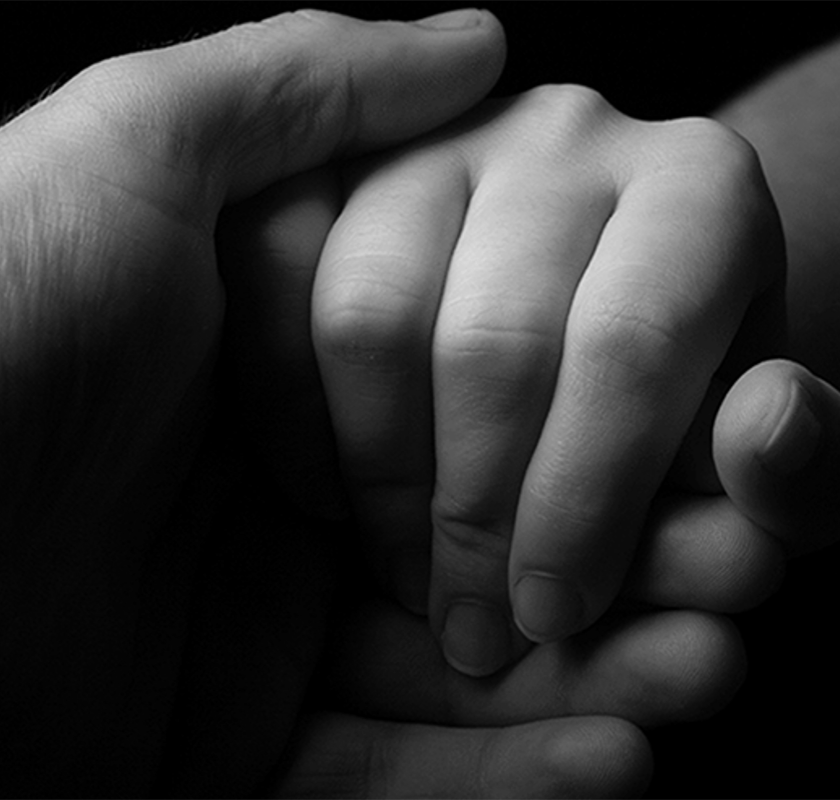 Congress did not step in to help George Bailey.
The good people of Bedford Falls — who felt compelled to return the favor of a man who believed in their dreams — passed the hat and offered a basket full of cash to bail out the Bailey Building and Loan in "It's A Wonderful Life".
George was astonished at the generosity of his town — especially in a time of housing defaults, war, political unrest, bank struggles and economic uncertainty.
Sound familiar?
Too often in these troubling days, we turn to the politicians to figure out a way to fix our problems. We see the politicians as our only recourse to restore economic or social order. While Democrats and Republicans and Independents are well intended, it's been proven over time that the goodwill of citizens and the private sector have the greatest capacity and absolute responsibility to be partners in solutions.
This begs this question in these times of great need: Is your organization's commitment to the community more like the beloved Bailey or the miserly Mr. Potter?
In recent meetings involving two companies, it was encouraging to hear the top leaders talk about the importance of giving back to the community. They asked us to find out how best to help.
Granted, both of these leaders already have a reputation of running businesses with a deep sense of social responsibility. But listening to their reasons for community investment gave me the sense that the true holiday spirit — contrary to the doom and gloom featured on cable talk shows — is alive and well.
Both felt that having a focus on corporate/community partnerships will be more critical than ever in the next year.
"I don't believe we should sit here and expect government alone to take care of our people. Nor do I think we should just cut a check and believe we have done our part to help," said one business partner.
Why should private businesses today take a cut of profits and give it back to the community — beyond the obvious tax credit?
First, it is the right thing to do. Businesses are successful for many reasons — and not just because of brilliant decisions by the CEO or market opportunity. They also are successful due to their workers. Good workers come from communities that have excellent education opportunities, proactive social service programs and favorable quality of life.
The scenario is as true today as it was back in the 1946 setting of "It's A Wonderful Life". Vibrant communities have strong business partners that believe in social advancement. Strong businesses have vibrant communities that value opportunities provided by successful local businesses.
A recent study by McKinsey & Company pointed out that solutions to current and future problems facing American society lay at the feet of cooperative efforts between government, non-profits and private enterprise.
"Without an effective and coordinated approach in place to resolve social problems, these problems escalate. Society's trust in business plummets and the economy suffers as businesses struggle with the side effects of a deteriorating social fabric," said Christina Gold, Western Union's chief executive officer, in an interview with The Chronicle of Philanthropy.
That coordinated effort goes far beyond cutting a check.
During my years on the local United Way board, I discovered a significant difference between companies who thought a $5,000 check alone would absolve them of their civic duty, and those who became true community partners. While we appreciated the money — which helped us reach fundraising goals during the annual campaign — our non-profit agencies needed more, much more.
The best companies (best in their balance sheets and reputations as good places to work) donated people and brainpower. They set up partnerships where they invested resources to address issues related to education or child care or good health or family development.
"Some of the most innovative partnerships I've heard about involve non-profits collaborating with companies to create programs that link core business practices with the non-profit's capabilities — in ways that generate even greater shared value," Gold said in The Chronicle of Philanthropy.
Even the Potters of the world cannot dismiss the value of community investment. A dollar given to the Boys and Girls Club eventually makes it way back to the quarterly profit-loss statement, according to research by Dover Management, which tracks investments of companies that contribute to non-profits.
The Wall Street Journal, quoting the Dover report, wrote: "Companies that nurture a culture of philanthropy are more profitable." Dover found that public companies with a solid link between giving and operating earnings outperformed the Standard & Poor's 500 index by 3.5 percentage points over five years.
The McKinsey & Company research put together a list of five forces that will develop transforming trends in business through 2020 — including the rise of China, global talent shortages, integration of global markets, the demand for natural resources, and…the struggle by businesses to provide for their population.
The study identifies an optimal scenario called "Sustainable Value Creation" — where "a self-reinforcing state of trustworthy, pro-social corporate behavior simultaneously delivers bottom-line results, provides a competitive advantage, and leads to community benefits."
The consequences for not achieving that scenario "are severe for both business and society," the study says.
"Corporations are shifting their view on globalization and economic development – they will work in partnership with non-profits and government in the future, taking a leadership role on ethical and moral issues for positive business and societal outcomes."
In other words, the report says giving to the local causes are good for the community and good for business.
That's a point even Bailey and Potter might agree upon.
Jeff Owen is a Partner with Arête Purpose Consulting and is a Partner with Clever Dogs Media. He watches "It's a Wonderful Life" at least 10 times during the holidays.