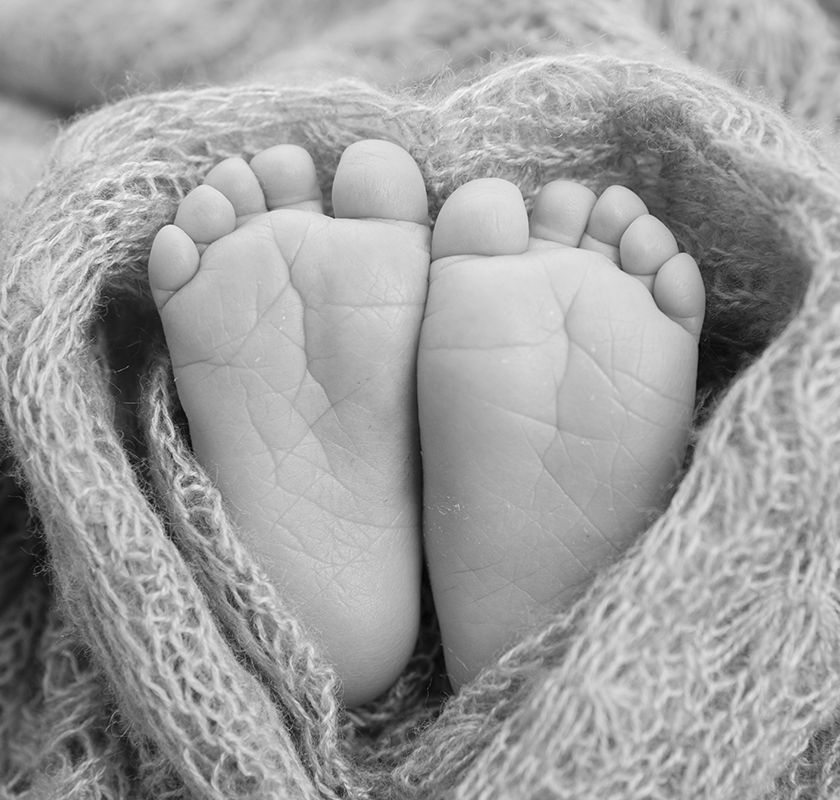 The neonatologist said our newborn son needed time.
Dr. Brenda Barnhart could not guarantee Adam's outcome. His doctors and nurses were doing all they could to save him and to help him grow. Only time would tell if he would survive and not have long-term cognitive or physical challenges.
Meanwhile, she told us, we needed to be patient. His progress was going to be a long process.
When the pandemic struck our country and communities, we had a flashback to Adam's birth 35 years ago. My wife Cathy and I were experiencing déjà vu.
And to deal with today's fear about COVID-19, we told each other that we've been there before - and can handle crisis again.
Adam was born March 14, 1985, just short of 28 weeks. Surgeons performed an emergency Cesarean-section to save Cathy and to give Adam a chance to live. He came out screaming, despite his tiny frame and 2 pounds, 4 ounces of weight.
The neonatal team worked feverishly to attach Adam to tubes that assisted his breathing and wires that monitored his vital signs. The ICU nurses induced drugs and quickly secured him in a specialized incubator.
The fight for his life was on, and our attention turned to Cathy. She needed post-surgical care and additional days of hospitalization.
They both needed time.
Adam had several scary moments in his first 72 hours of life – including a "code blue" episode when doctors resuscitated him for 45 minutes and dislodged a blood clot in his underdeveloped lungs. He was given an hour to live the day after he was born, and we said our "goodbyes". He also required a total exchange blood transfusion after his bilirubin count spiked to a critical level.
It was anguishing to watch our baby son struggle. His doctors worked their magic each day and the prayers and words of support uplifted our spirits. Even after Cathy got better and was discharged from the hospital, our lives were in chaos. I spent long hours in the newsroom turning out stories about city council meetings and local arrests, and Cathy took on a part-time job. Each day, we drove 45 minutes each way to visit Adam in pediatric intensive care.
We wanted to fast forward to when he could come home. But Adam needed time to heal and grow.
Adam stabilized as the weeks passed. We became more hopeful (but still not very patient). This happened long before social media or text messaging, so we communicated with family and friends by telephone and a network of relayed updates.
Even though we prayed for "normalcy", Cathy and I had to face reality. We had to accept that Adam's outcome would not be determined in hours, days or even weeks.
This was a problem for us. I score as an ESTJ on the Myers-Briggs personality test (a take-charge individual) and wanted Adam's health goals accomplished – immediately. Not six months later. Cathy, our "worry warrior", yearned for vast improvement each day. However, we had to alter our expectations and adapt to reality.
We reprogrammed our minds to measure his advancement over weeks – cheering upward trends on his vitals charts. The day a doctor removed his intubation tube was cause for celebration. But, damn, it took forever to get there.
Adam slowly improved each day. His development was encouraging but agonizingly gradual for a father who labored as a reporter in the newspaper business and had to meet hourly deadlines.
After 90 days of hospitalization, Adam came home. He was still on "Adam Time", and his body was determining the next steps of the journey. His development happened by degrees but any progress was remarkable considering his rough start.
All these years later, Dr. Barnhart was proven correct. Adam developed in due time. Today, he has a college degree, a wife and a good job. He is a man of strength, conviction and endless humor.
So, why share this story?
We are back to a place in our lives where we need time. We know you do, too. We are social distancing like you and taking other precautions to deal with the fallout of COVID-19.
We know you are consumed with uncertainty, anxiety and fear – similar to our experience in 1985. We know you are angry because your lives have been disrupted – just like 35 years ago when Cathy and I expected to take home a perfectly healthy baby.
We know you have faced long days and nights of being isolated at home. You are trying to protect the immune systems of yourself and those you love, so you are practicing social distancing. We understand the frustration. We functioned for months in semi-isolation with Adam.
And we know you are concerned about your finances due to a layoff or temporary business closure. We, too, experienced significant economic challenges after having a premature baby. The hospital and doctor bills arrived in the mail seemingly every day. Money was scarce because Cathy had to quit her career to care for Adam when he came home. And (this is a shocker) my health insurance refused to pay many bills because I changed jobs during Cathy's pregnancy. There was no such thing as "health insurance pre-existing condition coverage and portability" back then. Through hard work, in the long run, we found a way to make ends meet.
We are finding comfort today – and praying you can too – in knowing that time heals. We survived a crisis before. You can, too, by doing what we learned in 1985 and the many days following.
Get yourself educated about what is happening in real-time and follow directions from knowledgeable people. Avoid reading too much about "possibilities" – and stay away from unreliable sources.
Care for yourself first. If you remain healthy in body and spirit, you can help your family and loved ones. Find a healthy and safe routine and stick with it.
Accept what you can control and what you cannot. Fill yourself with hope. Anxiety thrives in the negative.
And, finally, stay patient. Eventually, Adam grew into a healthy child. Eventually, he got his education. Eventually, he became a strong (and very funny) man.
The vaccine is here. Treatments have vastly improved Eventually, we will back to a place where we can enjoy life with our families and friends.
Life will return to normal, and it will be better.
Be like Adam, though. Give it time.
Jeff Owen is a Partner with Arête Purpose Consulting and is a Partner with Clever Dogs Media. He is still a ESTJ on the Myers-Briggs personality test and wants goals accomplished sooner than later.